Introduction
MWF501-D is a rugged, industrial grade, multi-functional, Din-Rail RS-232/RS-485/RS-422 to fiber optic converter which can converts either full-duplex, half-duplex RS-485 or full-duplex RS-422 data up to 20km with single-mode cable. the device is fully plug-and-play, and support up to 255 fiber nodes.
MWF501-D can be configured as a daisy-chain or a self-healing/redundant ring fiber network, when configured as a ring fiber network, the built-in self-healing feature allows the data to be transmitted clockwise or counterclockwise; therefore, failure of any individual converter will not affect other devices located on the same fiber ring, making the entire data network more robust and reliable.
MWF501-D resistant to radio and electrical interference, such as EMI/RFI, transient surges and ground loops, built-in 600W surge protection, 15KV ESD and circuit protection, and it overcomes the limitations of conventional point-to-point fiber network and expands the serial data network in terms of distance, flexibility and reliability, widely used in various industrial controls, distributed data acquisition and other occasions, especially suitable for power system automation, traffic control and other departments.
Application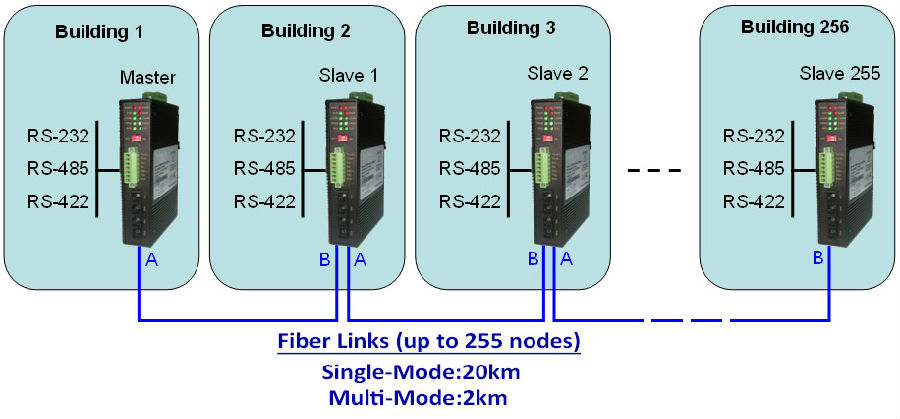 APPLICATION 1: DAISY-CHAIN FIBER LINKS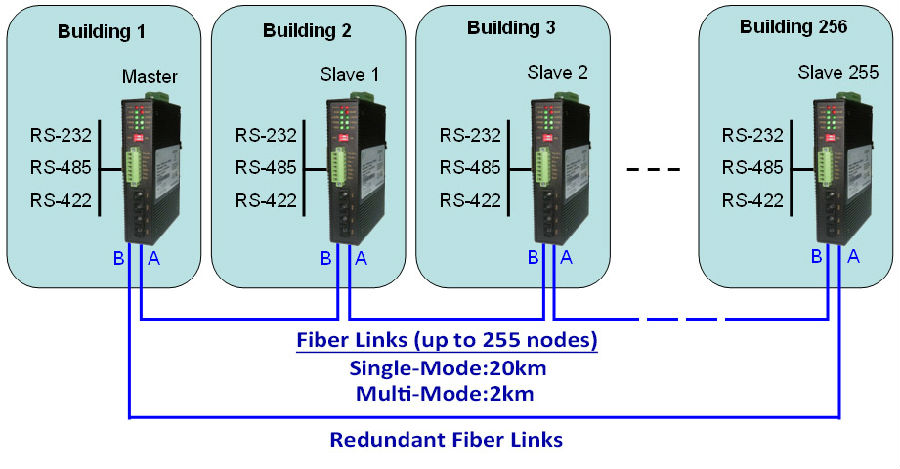 APPLICATION 2:SELF-HEALING/REDUNDANT RING FIBER LINKS
LED Indications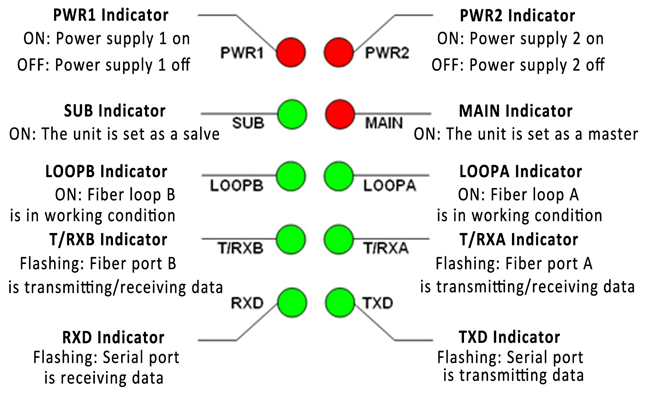 Connection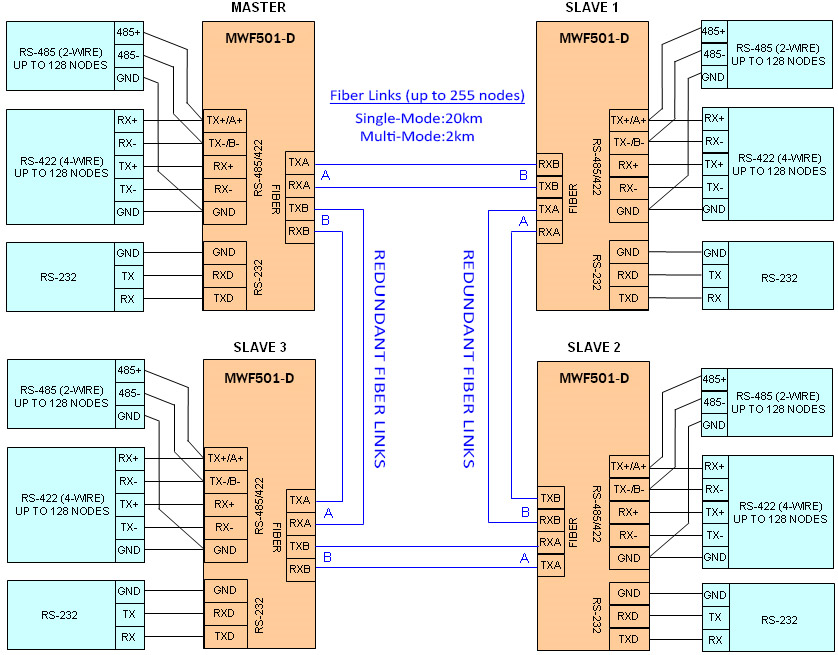 DIP Switch setting

Master/Slave and 120-Ohm Settings

DIP SW 1

ON: Master; OFF: Slave

DIP SW 2

ON: 120-Ohm RS-485/422 End-of-Line Resistor Terminated

OFF: 120-Ohm RS-485/422 End-of-Line Resistor Removed

Power 1 & 2 Inputs

V1+/V1-: Power Supply 1 Input (12 to 48VDC)

V2+/V2-: Power Supply 2 Input (12 to 48VDC)

Power Alarm Output

Normally-Open Relay Alarm Output

(Maximum Load: 1A/24VDC)